Our graduates have been a source of pride for our school since the first class of 64 students graduated in 1972. We welcome and encourage you to stay in touch with the Southland family through our website and by visiting our campus. We hope these pages will help you reconnect with your former classmates in a meaningful way and will be a tool in which you may remain involved with Southland Academy. Our goal is to provide the opportunity for you to connect with friends from the past, and to keep you updated on news from your alma mater. Please take a moment to send us some information about yourself by opening the Raider Spotlight section and entering your information on our guestbook page.
Graduates of Southland Academy can be proud of the excellent education they have received from a school whose reputation for academic excellence, athletic success, and Christian morals precedes our students wherever they go. As our school looks to the future, we hope our alumni will join us in strengthening the bonds of the Southland family.
Southland Academy Annual Fund Drive 2023-24
Please remember to make your donation to the Southland Academy 2023-24 Annual Fund Drive. We depend on the help of all our Alumni! Thank you in advance for your support.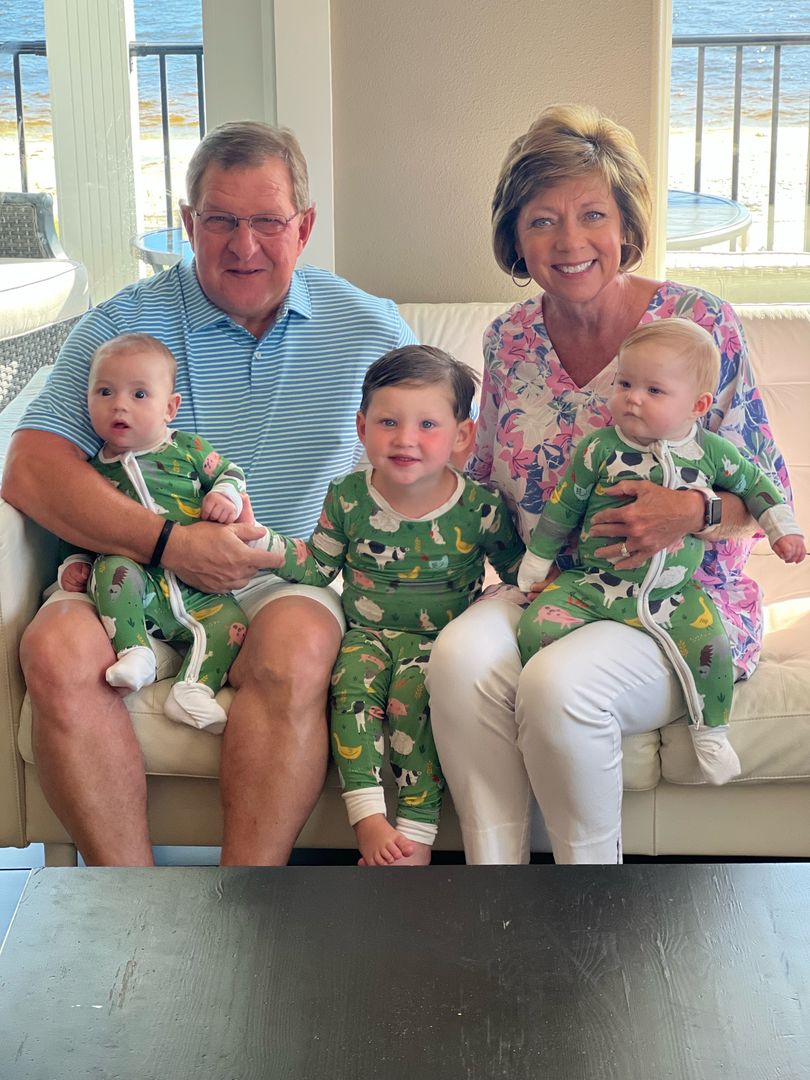 Southland Academy spotlights alumni Lynde and Emory Parker
Emory and Lynde Liggin Parker (1980) were high school sweethearts at Southland Academy and have been married for 37 years. After graduation, the two attended Georgia Southwestern State University and graduated in 1984. Emory earned a degree from the Graduate School of Banking at LSU in 1998. Lynde received a Master's of Early Childhood Education and specialist's degree from Georgia Southwestern and her Master's of Library Information and Science from Georgia State University.
Emory has been in banking for over 30 years and is currently the Market President at Synovus Bank in Americus.
Lynde has been employed by the Sumter County School System for 37 years. She retired 8 years ago, but continues to work part time as an Early Intervention Specialist at Sumter County Primary School.
Their two children, Emory F. Parker, III (Tripp), (2008) and Sara Cathryn Parker Coffey (2010), both graduated from Southland. Tripp is married to the former Michelle Andrews. They have a one-year-old named Emory F. Parker, IV, and are expecting a baby boy in July. Sara Cathryn is married to Michel Coffey of Dublin, Georgia. They have two children, Parker Coffey (3) and Anna Reese Coffey (1).
Emory and Lynde are both active at First Baptist Church of Americus where Emory serves as a Sunday school teacher and a deacon.
Both Lynde and Emory remain a beloved and active part of our Southland family! Emory has been serving as the PA announcer for the Southland Raiders home football games since 2008, which he says "he enjoys as it keeps him close to Raider football!" They are proud to still shout GO RAIDERS! And, we are proud to still call them Raiders!