Southland Academy Cheerleaders Win Awards at Summer Camp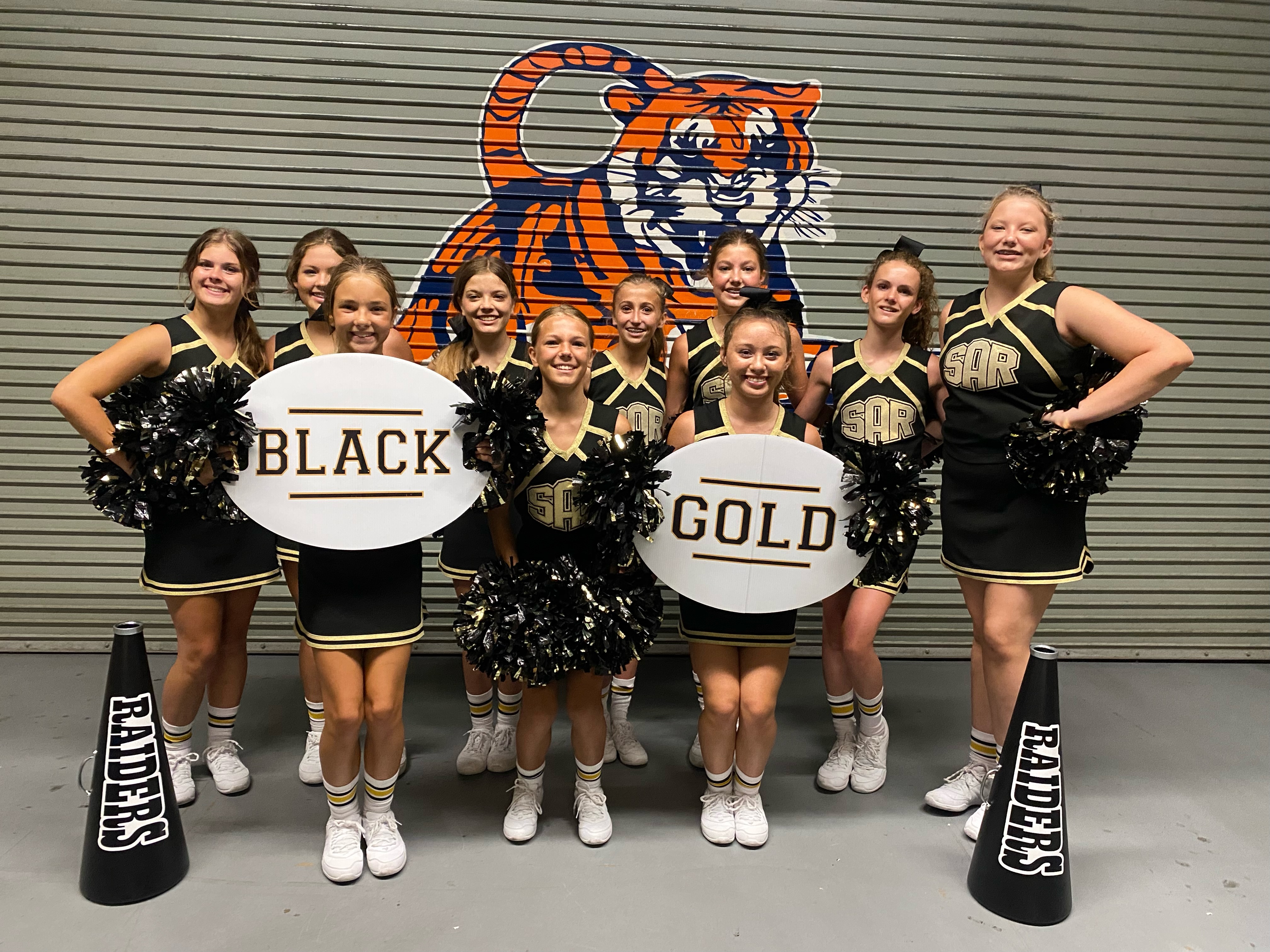 ---
The Southland Academy Varsity and Junior Varsity Cheerleading squads recently continued the tradition of capturing awards at Universal Cheerleading Association (UCA) Summer Camp held at Auburn University in Auburn, Alabama. UCA is the oldest and largest cheerleading association in the world, and its goal is to inspire leadership on and off the field by providing high quality educational training for college, high school, and middle school cheerleaders.
The Southland Junior Varsity Squad competed at the Middle School Level and also secured a Superior Trophy for their overall performance at camp. The Junior Varsity Squad placed 2nd in Cheer, as well as 3rd in Overall and Camp Routine, and 4th in Sideline Chant.
There were also individual awards given throughout the week. Eighth Grader Emmy Taylor won the entire Jump-Off at the Middle School Level. Also participating in the Jump-Off were 8th Graders: Reese Fennessy, Emmie Graft, and Miller Anne Pryor. Also, Miller Anne Pryor made it to the 3rd Level of the Dance-Off Competition.
Southland had four 8th Graders named as All-Americans: Emmie Graft, Reese Fennessy, Miller Anne Pryor, and Emmy Taylor. In addition, 8th Graders Emmy Taylor and Aubrey Jones received the prestigious Pin-It-Forward Award.
The Southland Junior Varsity Squad Members are Eighth Graders: Emma Anderson, Reese Fennessy, Tillman Fowler, Emmie Graft, Aubrey Jones, Miller Anne Pryor, and Emmy Taylor; and Seventh Graders: Jenna Benjamin, Kady Boothe, Hannah Horne, and McKinley Thompson.
Mrs. Dannie Collier is the Junior Varsity Cheer Coach, and she is assisted by Mrs. Heather Yeiser. Mrs. Collier and Mrs. Yeiser attended the camp and participated in the coaches' workshop for cheer techniques and safety.