February Raiders CrossfiT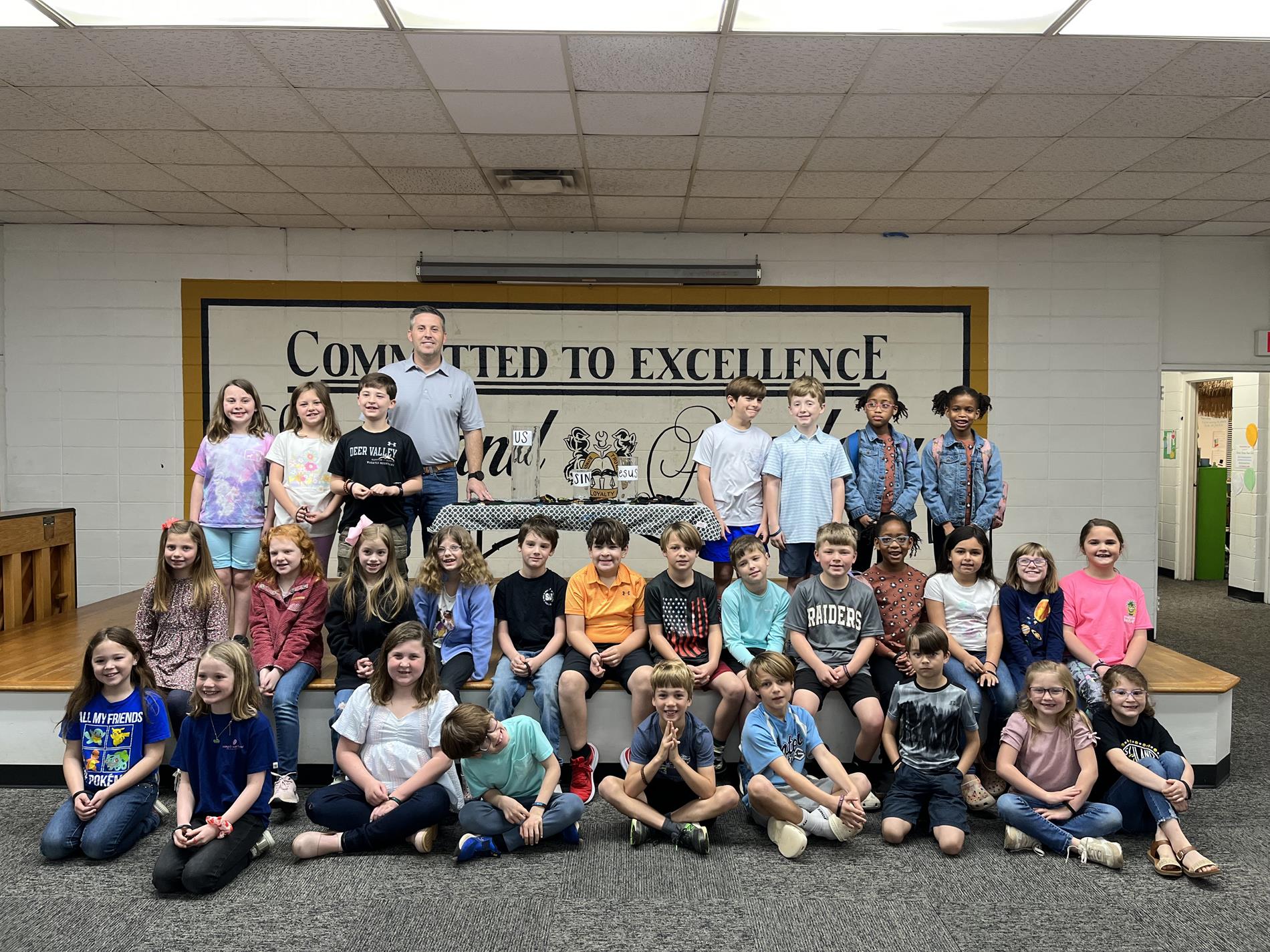 ---
The desire of Southland Academy's RaidersCrossfit is to help students become spiritually, emotionally, and physically "fit" while encouraging strong relationships in their faith, families, and friends.
Southland Academy Lower School was very excited to have David Stinchcum as the guest speaker for the February RaidersCrossFit meeting. Students were captivated by the beakers sitting on the table and were in great anticipation of an interesting science experiment presentation. While their expectations were met, first they were attentive of the message. Mr. David, as the students so fondly refer to him, said, "Students, Easter is coming!" He explained that the Easter story is the most important story as a follower of Christ. God's word is written in the Bible and tells all about God, His heart, His plan, and His son, Jesus. Mr. David referenced Romans 3:23 and John 3:16. A student volunteer, Jase Storey, proudly recited John 3:16.
The students were astounded as Mr. David poured a dirty, ugly liquid called sin into the clear container labeled "Us." He then poured the liquid from the glass labeled Jesus into the sin-fill "us" container. Joyful oohs and aahs reverberated through the room. The ugly colored sin turned completely clear when "Jesus" was poured over it.
Thank you, David, for sharing the gospel of God's love and the forgiveness of sin with lower school students.
Pictured is David Stinchcum with the Southland Academy 2nd grade students. David is father to second grader, William, and a Southland alumnus.