Southland Academy Lower School Celebrates Healthy Heart Month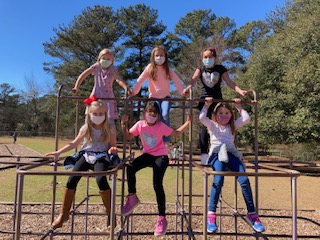 ---
The week of February 22-26, the Southland Academy Lower School celebrated healthy heart month through the American Heart Association's Kids Heart Challenge. In an effort to promote heart health, making healthy choices, and showing compassion for others, the students had a fun spirit week with designated dress-up days. Southland Academy asked parents to team with us to help our students understand the importance of Heart Health Month. The students had the voluntary opportunity to raise money for the American Heart Association while enjoying fun activities. The heart health spirit dress-up days were:
Eating Healthy Foods: Eating plenty of fruits and vegetables is important for keeping your heart healthy. Dress in the color of your favorite fruit or veggie.
Heart Attire: Wear something with hearts on it!
Get Moving/Stay Active: Wear your favorite tennis shoes/athletic wear to show you are committed to keeping your heart healthy by getting plenty of exercise and staying active.
Hats for Hearts: "Hats off to YOU" for taking this week to focus on heart health.
Dress like a superhero: Keeping your heart healthy and helping others with special hearts makes you SUPER!