Courses Taught:
Elementary Art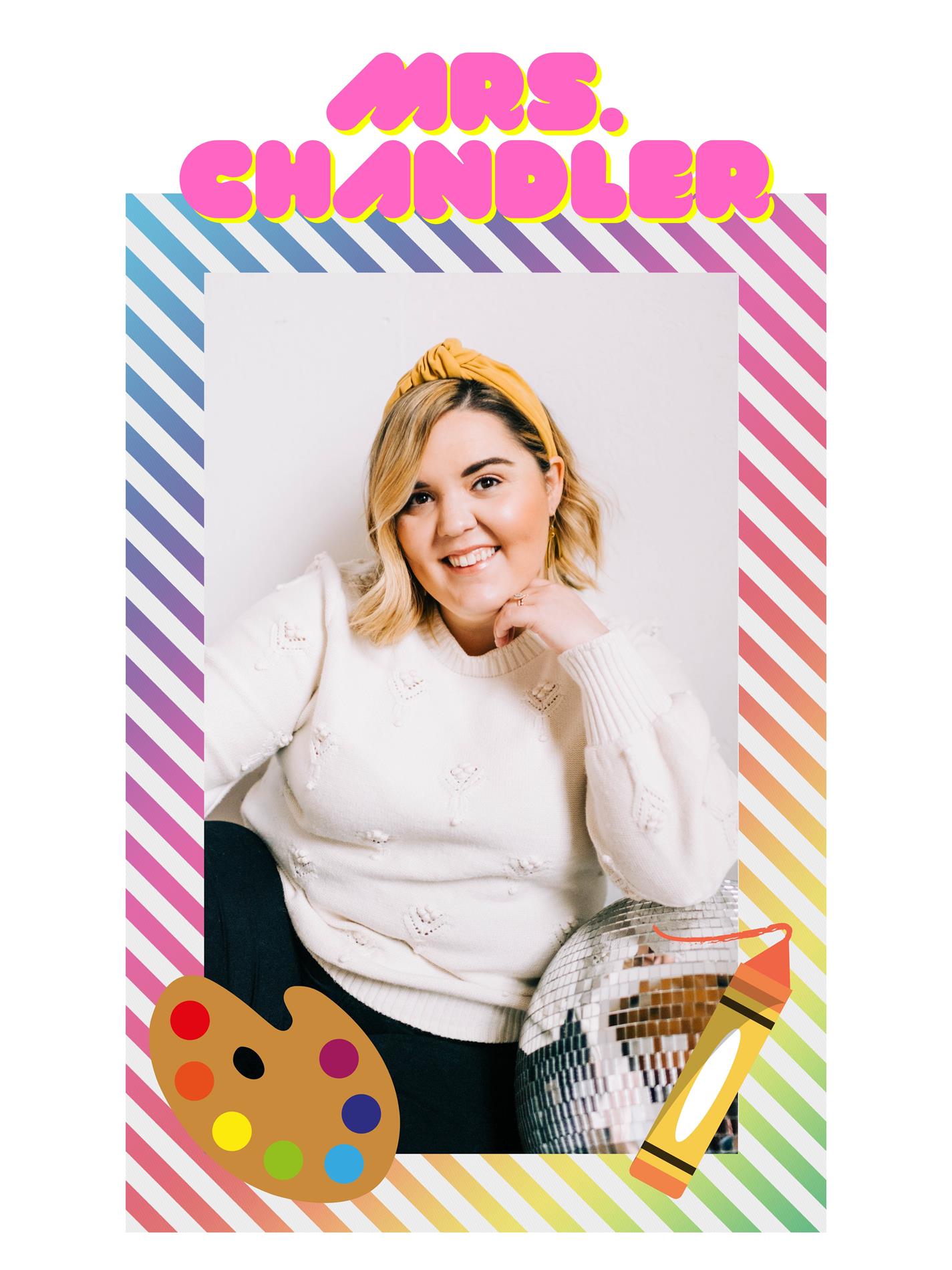 "Every child is an artist. The problem is how to remain an artist once we grow up." – Pablo Picasso
A Word on Art Making:
Creativity, sentimentality, and self-expression are the very core of my being. I can remember finding solace in art making from a very young age. If I had a blank piece of paper and a box of crayons, then that was my happy place… a place where anything magical could happen if I wanted it to. I try to bring this same level of curiosity and creativity to my young art students with open ended, process based learning initiatives. I don't think about my art lessons as tasks for children to complete with a pass or fail rating, but rather an invitation to discover, to learn, to create. God has gifted each and every one of us with something special and unique. My goal is to help my students discover these unique qualities about themselves by providing hands on experiences. I love incorporating art history, the principles of art, and cross-curricular learning into my lessons. Just about every single lesson I teach is an opportunity to expose my students to people, places, and things they might have never heard of before, and to help them discover connections about the world around them.
Personal Life:
I'm a (self-proclaimed) "cool mom" to a spunky two year old little boy named Ezra Jack. My husband David is currently training to be a firefighter. David and I met at Kennesaw State University where we were both studying Psychology at the time. We married in Estes Park, Colorado in 2017 while I was still in college, and we continued to live in Atlanta for several more years. My husband and I loved the diversity of Atlanta, all the good food, and the proximity to live music and sporting events, but when Ezra was about eight months old, I started to feel a shift in my heart. I felt a longing to move back to my hometown of Americus, GA to be closer to my family, and so that's what we did! We are currently living in the upstairs of my parent's 1890's plantation style home- a home that has been in our family for five generations. The three of us and our two fluffy cats intend to settle into a place of our own once my husband has completed his firefighter training.
Education:
After changing my major several times and transferring to a different university, I graduated with my BA in Studio Art from Georgia State University in 2019, just one month before my son Ezra was born.
My collegiate coursework included a wide variety of courses including textiles, painting, drawing, printmaking, ceramics, photography, and a significant amount of art history.
There were many studio courses that I absolutely loved, but if I had to pick just one favorite it would definitely be Water Based Media, which was a painting course. I had the opportunity to study this medium under an immensely famous artist, Pam Longabardi. Her lessons expanded far beyond technique- she challenged me, and many other students, to really think more on the topics of pollution and climate change, which is the basis of her life's creative work.
If I had to pick my favorite art history course, it would be African Art History. I am continually amazed at the works of Esther Mahlangu and the history of the Ndebele peoples of South Africa. I am also fascinated by the intricacies of symbolism found in Adinkra cloth.
Community:
When I'm not teaching at Southland, you can usually find me volunteering my time or teaching courses through the Americus Sumter Arts Council, where I serve as a member of the board. We plan various community events throughout the year centered around the arts. In late March of 2021, we hosted a community mural project in which members of the Americus community could stop by the Arts Council building and contribute their own brush strokes and color choices to a collaborative mural. I am so glad I found "my people" through this amazing team of local artists.
Photography:
I have also been a wedding and lifestyle photographer for more than a decade, thirteen years to be exact. I mainly serve the greater Atlanta area, but I have also had the opportunity to serve clients in Tennessee, Massachusetts, Maine and Nevada. I photographed my first wedding at age sixteen, and have since photographed close to 100 weddings all over the East Coast. My business has been built from the ground up by personal recommendations, mostly stemming from the connections I made in college. I am forever grateful for the special moments I am invited to document for so many families. I specialize in colorful, vibrant, emotive, imagery that is mostly candid in nature. Sometimes you can also find me running around the school with camera in hand, capturing photos for special projects throughout the school year (most notably the SAR Prom).
In a Nutshell:
It's evident that I wear many hats, but I wouldn't trade this busy life for the world. God has given me a servant's heart, and I obediently and joyfully share my love for creativity with anyone and everyone I meet in life. It is an honor to be a part of the Raider Family!